As You Know, ChatGPT is the Hottest Topic on the Entire Internet Right Now...
Here's Your Chance to Cash In by Selling This ChatGPT Course as Your Own Product!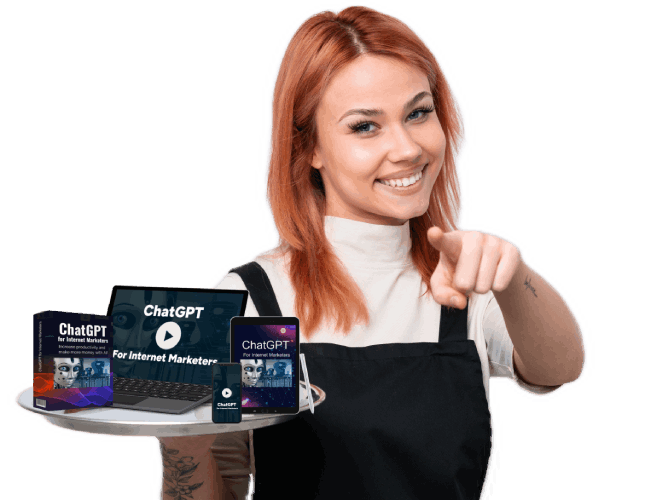 From: Eric Holmlund and Ryan Greene
Dear Entrepreneur,
AI is taking the world by storm, and everyone is clamoring to get a piece of it.
It was recently announced that ChatGPT was the fastest app in history to reach 100 Million users. It took Instagram over 2 years, and TikTok 9 months to reach that milestone.
The reason it is growing so rapidly, is because entrepreneurs and businesses around the world want to harness this technology to get more done and make more money... while doing less work! Sounds great, right?
The problem is, there is a lot of misinformation about it, and there are currently hundreds of millions of people trying to FIGURE OUT HOW TO USE IT. So...
We've created a masterclass teaching internet marketers how to use ChatGPT to increase their productivity and make more money online.
You can download that course from this page today. AND...
Better yet... we're including full Private Label Rights, so you can also SELL this course as your own product and keep all the profits.
Here are just SOME of the types of small businesses and entrepreneurs who can benefit from ChatGPT, and who are ready to buy this course from you:
Home-based businesses, such as online stores, freelance writing or graphic design, or pet grooming.
Retail businesses, such as a boutique clothing store, a gift shop, or a specialty food store.
Service-based businesses, such as a cleaning service, a lawn care business, or a tutoring service.
Food-related businesses, such as a food truck, a bakery, or a catering service.
Health and wellness businesses, such as a yoga studio, a massage therapy business, or a personal training business.
Technology businesses, such as software development or web design.
Professional services, such as accounting or legal services.
Entertainment businesses, such as a music or art venue, or a game arcade.
Tourism-related businesses, such as a tour guide service, a bed and breakfast, or a vacation rental business.
Construction and home improvement businesses, such as a home renovation or handyman service.

With hundreds of millions of people looking for this information right NOW, this is the perfect way for you to cash in on this trend!
Here's what you'll be getting...

20 Step by step tutorial videos showing how to use ChatGPT in your business.


20 Audio files from those videos.


20 text transcripts.


Graphics for this package.


Promo tools. (Emails, banners, basic sales page)



A lead magnet (report) with a squeeze page and download page.


A copy of this sales page, plus a download page!

Yes, we're even including a copy of this very sales page, so you can sell this package with Private Label Rights, just like we're doing.
Some of the things you can do with this package include:
Learn from it!
Sell it as a stand-alone product.
Sell it with resale rights or PLR.
Bundle it with other products.
Use it as a bonus for another product you're selling.
Use it as an affiliate bonus.
Break it up and use the pieces as lead magnets.
Add it to a membership site.
Anything else you can think of.
You just can't use the name(s) of the author/sellers.

We did not use our names in it. It is "white label" so you can easily put your own name on it.

We could be selling this course for $97.00 without any rights. However, we want to see you grab a piece of this opportunity, so we're going to let you grab this entire package today WITH Private Label Rights for only...

$97.00

Click the button below to say YES to the
"Chat GPT for Internet Marketers" course package now...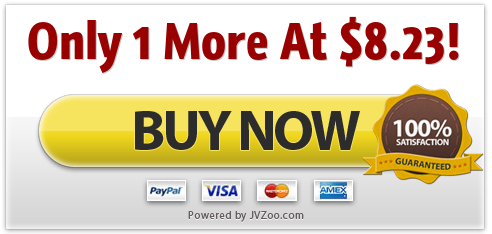 $97.00+ value, yours for a small price today!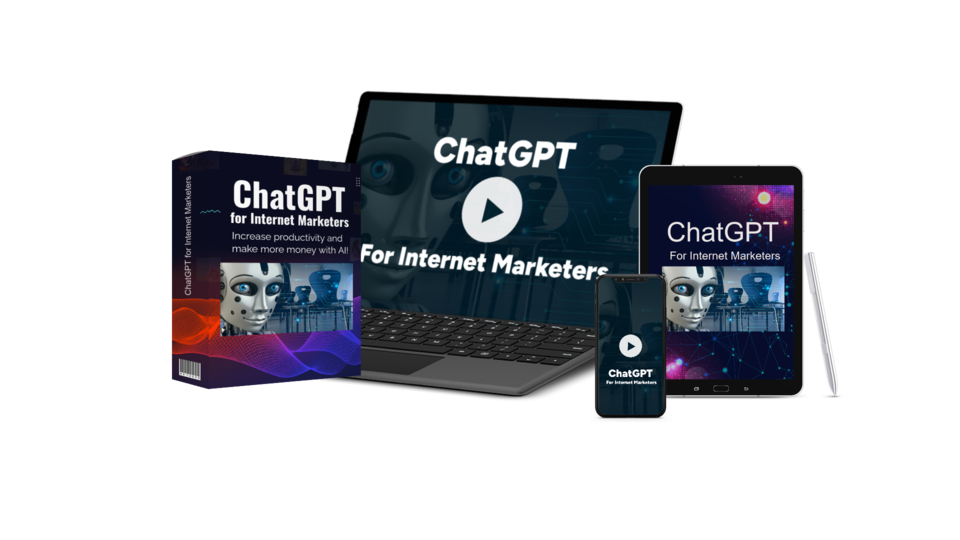 After placing your order, you will receive instant access to the download page with your course.
If you need any help, please contact us at https://prosupportdesk.com
---
Terms of Use | Privacy Policy | Anti-Spam | DCMA | Earnings Disclaimer
Copyright 2023 by IPC - all rights reserved.